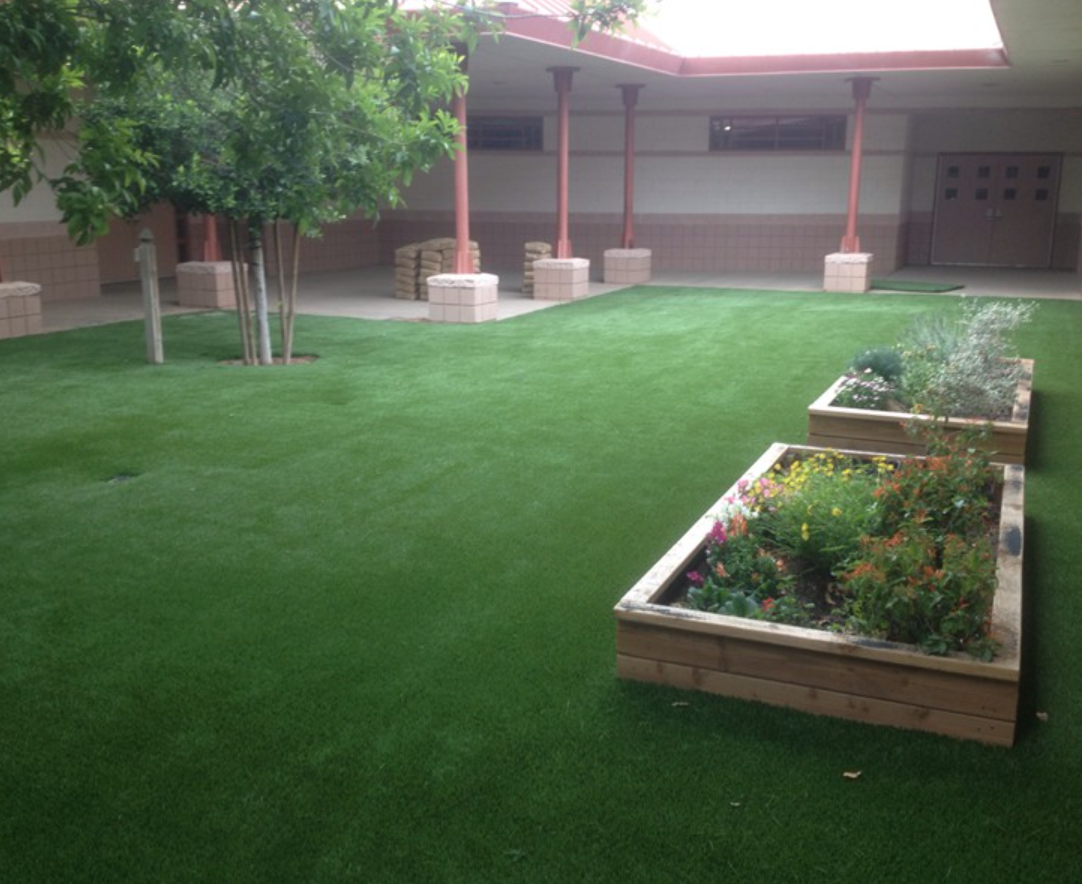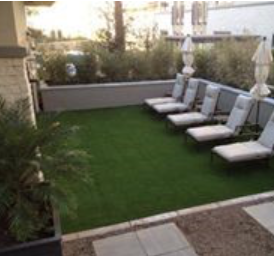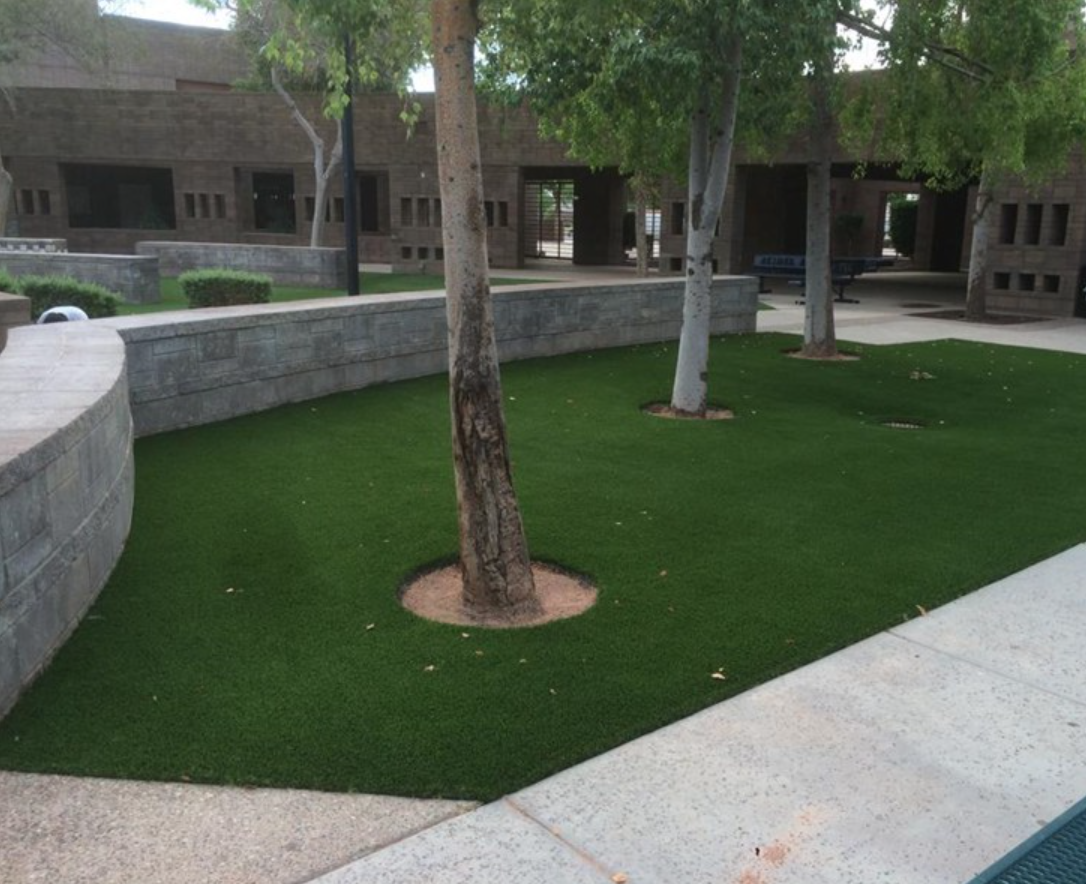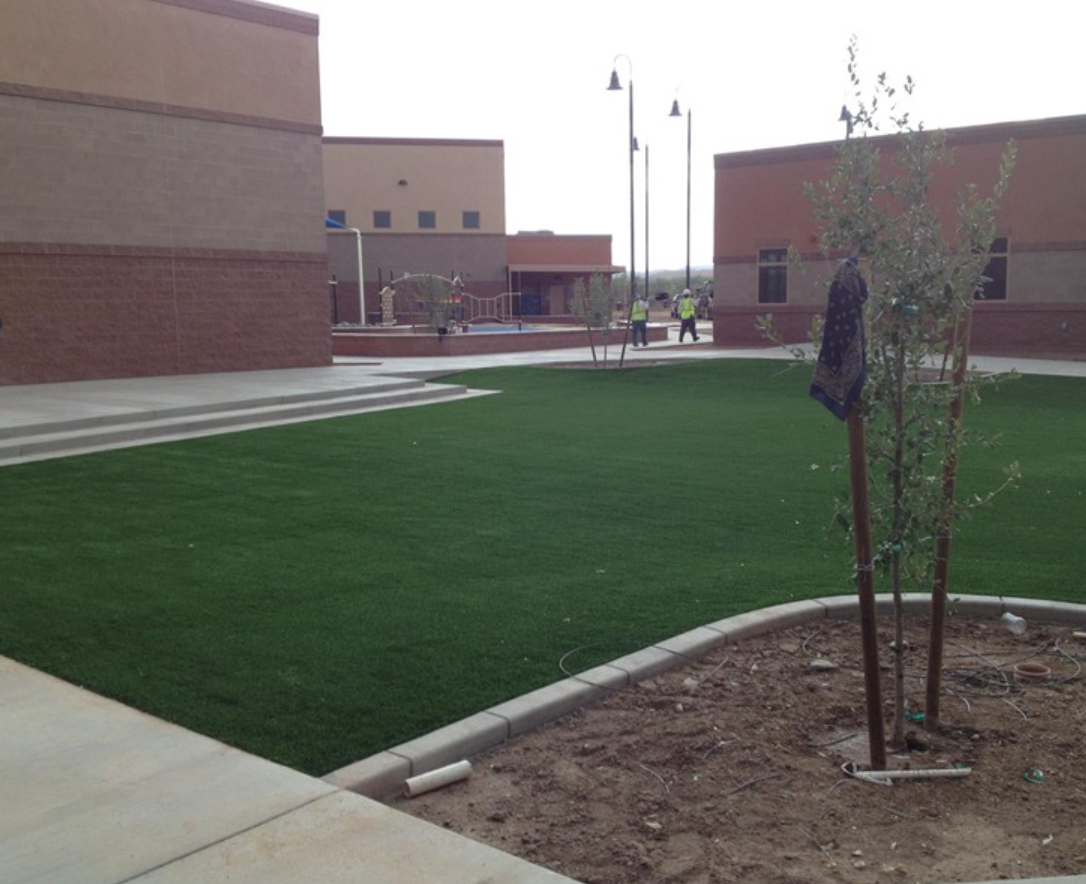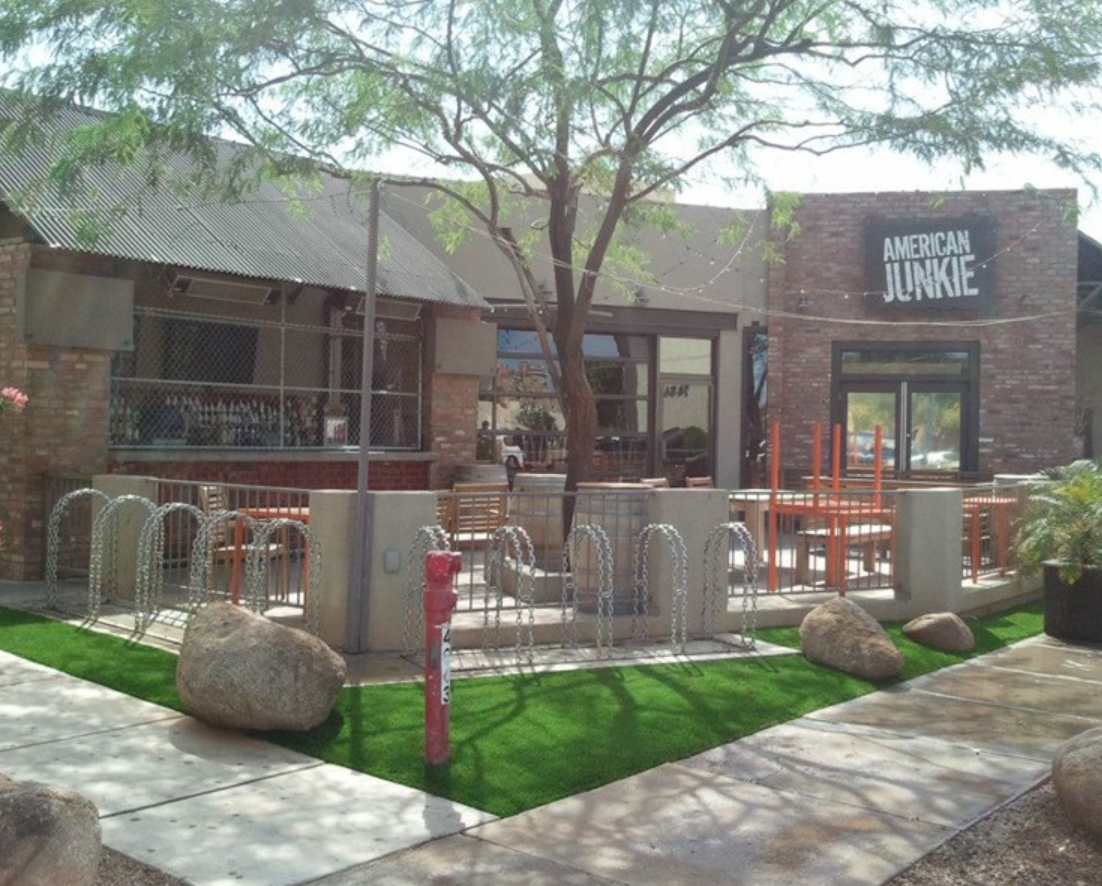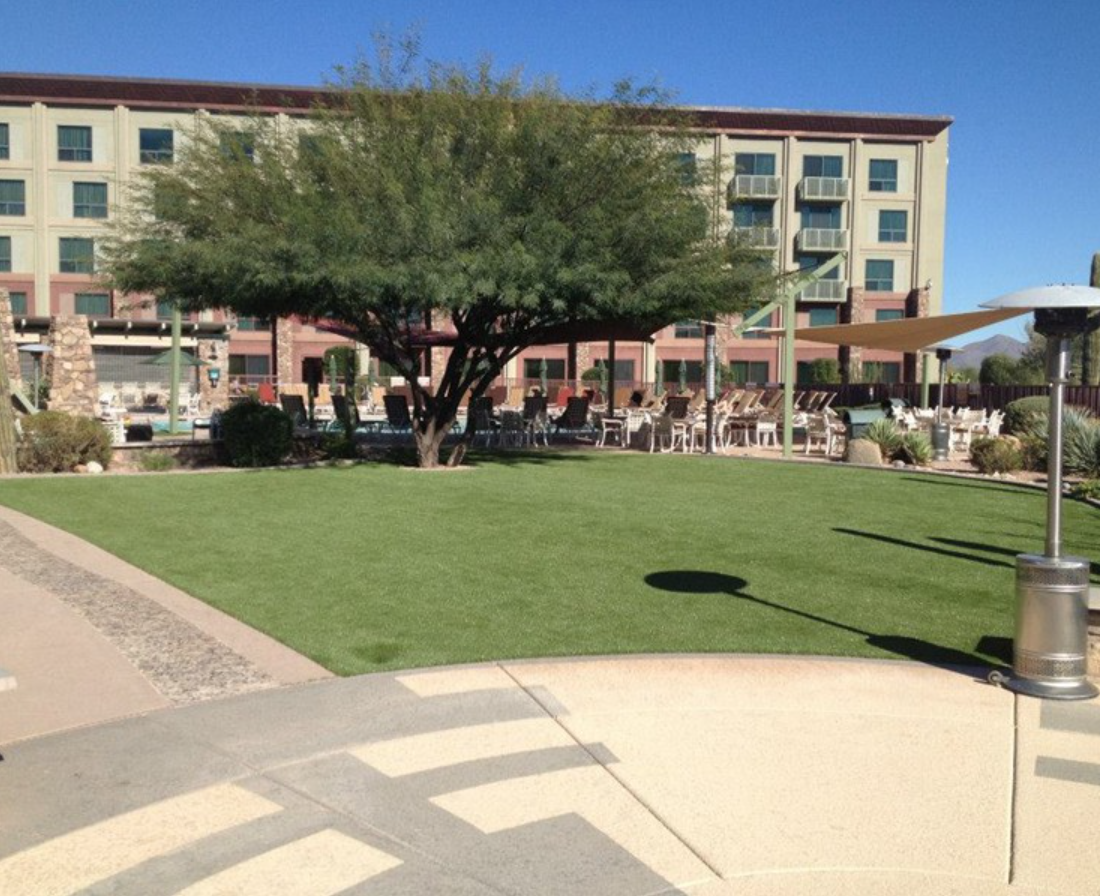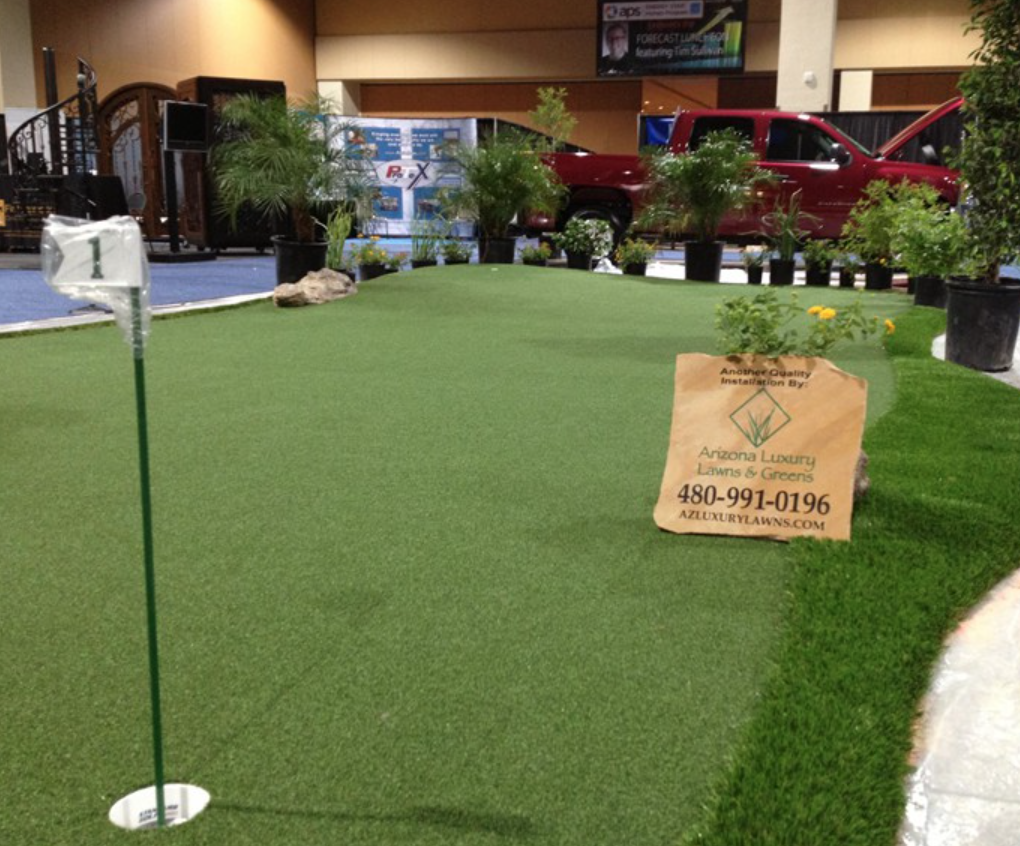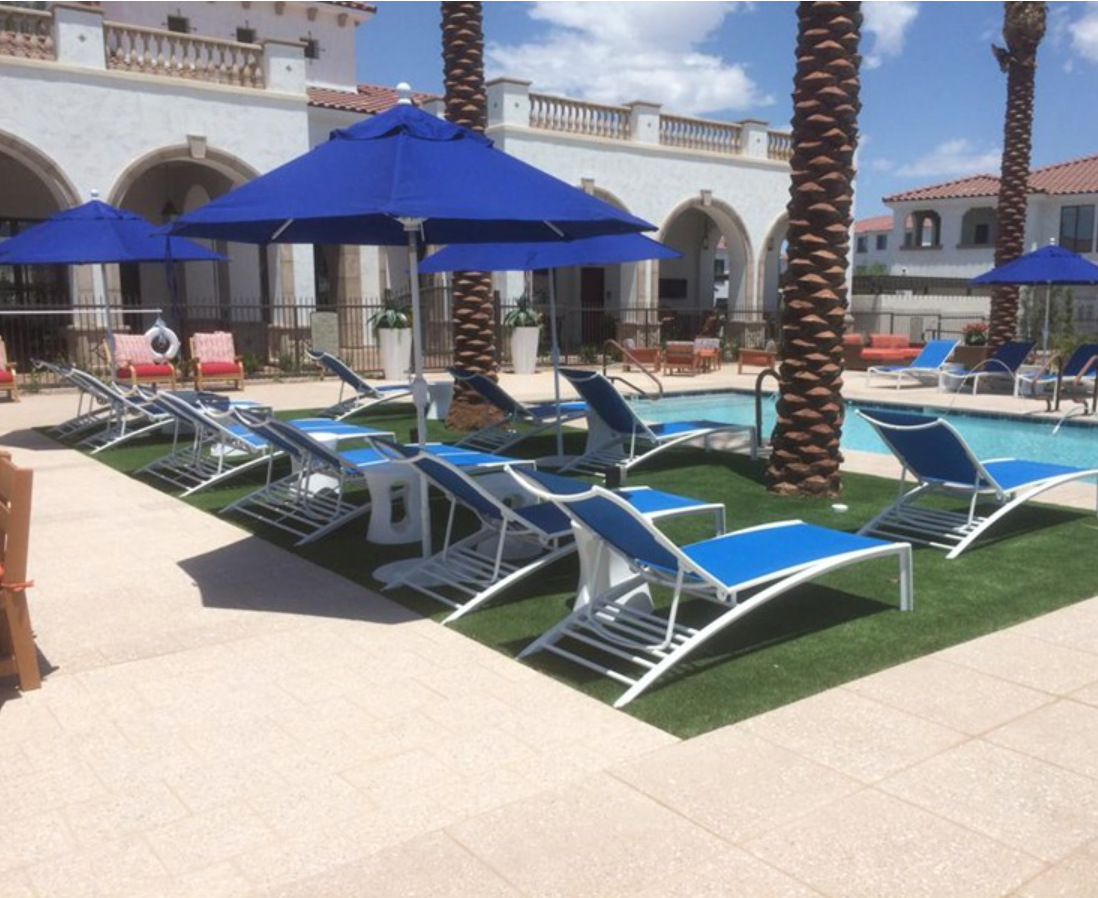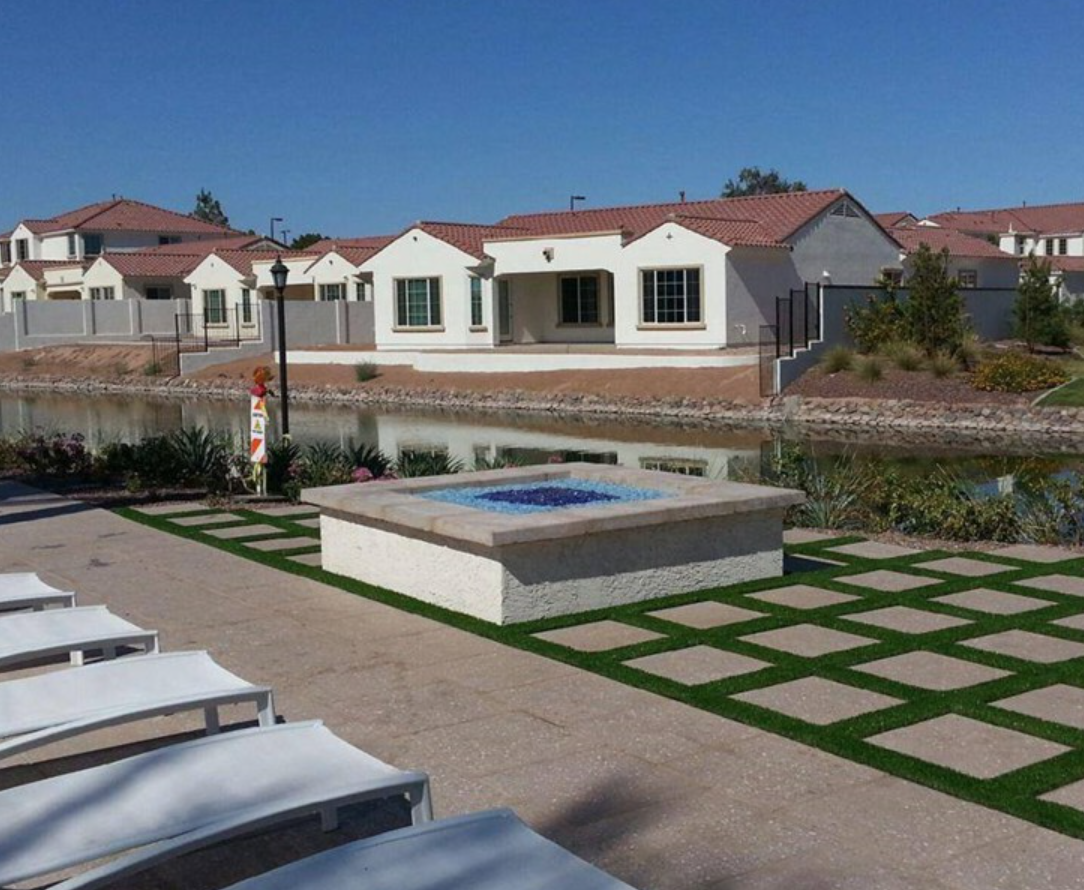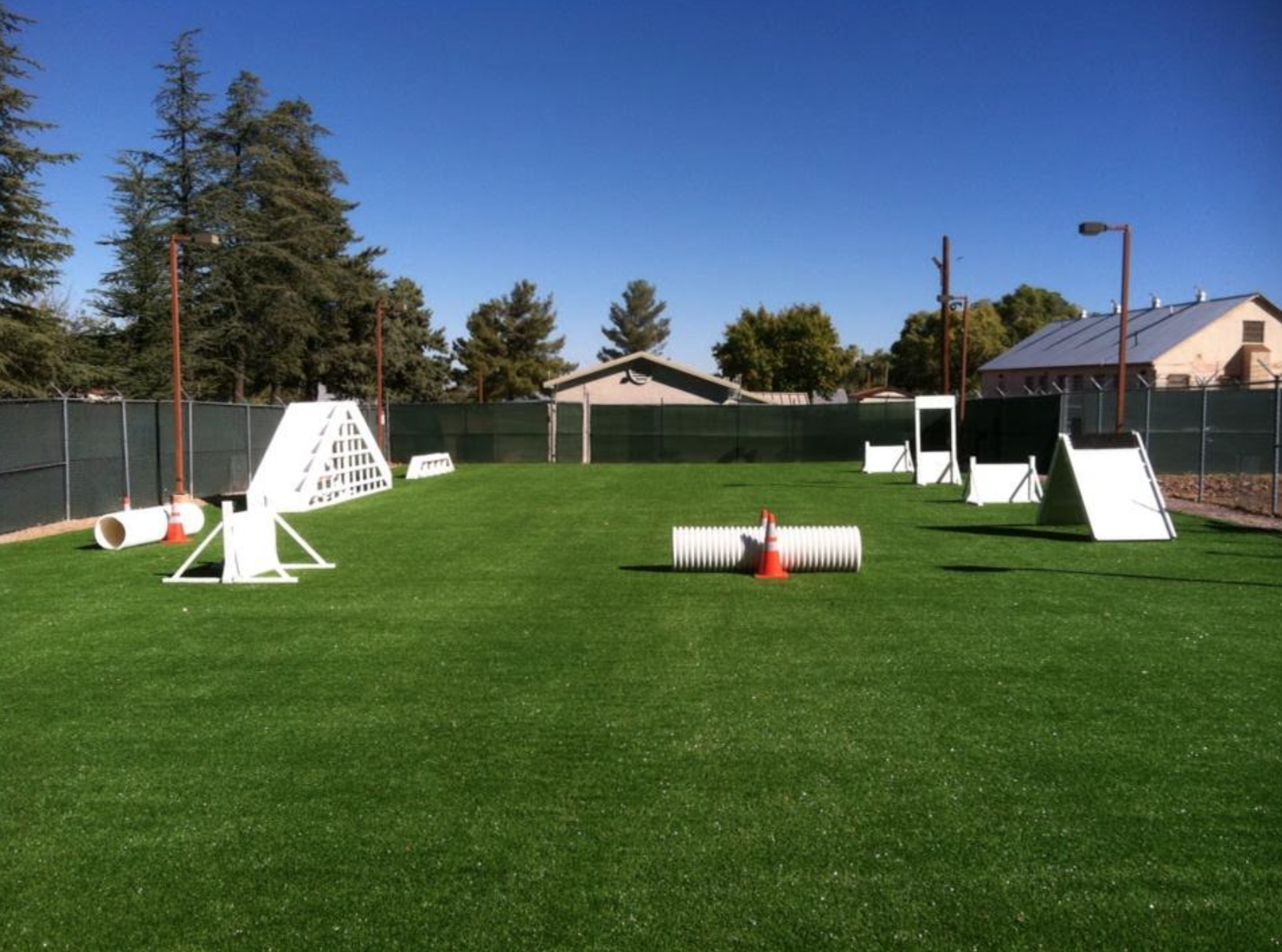 Commercial Synthetic Turf Installation
Fake grass is Arizona Luxury Lawns of Tucson's top-quality commercial artificial grass product - it is second to none. Our artificial grass is especially popular for conference center landscaping, big box retail stores, office landscaping, walkways, and playgrounds.
Here are just a few of the benefits of commercial artificial grass:
• Saves money
• Enhances any area
• Economical
• Virtually no maintenance!
Cost Savings
The cost of turf installation does not need to be an issue with Arizona Luxury Lawns of Tucson. In fact, your small business, mid-sized firm, or large enterprise can benefit from the cost savings of artificial turf.
For example, did you know that it costs much less to maintain synthetic grass vs real grass? With natural grass, you must commit to regular watering, maintenance and mowing, fertilizer, chemical pesticides, thatching, aeration, seeding, and other tasks. Instead, there are virtually no ongoing costs to keeping an artificial lawn looking and feeling great!
A standard 1,200 square foot synthetic grass lawn can cost about $6.00 per square foot and requires an initial investment of about $7,200.00.
After natural grass lawn maintenance, which includes irrigation, fertilization, chemicals, irrigation repairs, the total annual cost adds up to approximately $2,268. A synthetic lawn requires little water along with an annual power brush cleaning to fluff the blades, which will cost about $175. The choices to save money, time, and water are yours!
Ongoing costs associated with real grass:
Water (70% of water bill is usually outdoor uses)
Weekly maintenance/landscaping
Mowing (gas for mower and mower maintenance)
Fertilizer
Chemical pesticides
Thatching/Aeration /Over seeding
Ongoing costs associated with synthetic grass:
Commercial Areas For Synthetic Grass
Synthetic grass continues to become more than a commodity for home owners and commercial property owners alike across the nation. It's a great way to conserve water, prevent harmful chemicals from entering our natural resources, and saves thousands of dollars over time. However, synthetic grass has not only become common place for landscapes. Creative thinkers have taken this product to a whole new level by introducing fake grass to places where regular grass cannot otherwise take root.
Arizona Luxury Lawns of Tucson is here to help showcase your unique commercial areas with artificial grass For instance, have you ever considered improving an outdoor patio area where clients and employees alike can enjoy the view?
Other examples are golf courses, hotels and resorts, community areas, playgrounds, and more. Installing synthetic turf in between pavers and other hardscape can create a beautiful visual symmetry to your landscape. Synthetic turf can really brighten up an otherwise standard hardscape and creates a beautiful design aspect to your lawn or commercial property.
Here are a few things to consider when "turfing" around your commercial area:
1. The turf must go the same grain direction. Similar to installing wood, synthetic grass also follows a grain direction so the look remains consistent.
2. Use a "Pro" turf. A thicker face weight will allow extra wear and tear on your hardscape. For example, when you install synthetic grass between concrete pavers on a driveway, a pro turf will allow more foot and car traffic and will have a faster recovery time.
3. Remember, whichever hardscape you decide to set the turf between, the hardscape must be down 1/4" to 1/2".
4. Order more turf than the actual installed square footage – you never know when this will come in handy!